Goldman Sachs raised future price of copper this week, estimated adjustment of nearly 30% within next 12 months.

Goldman Sachs believes that the next five years, copper prices will be in the uplink channel, and even expected to 2022 may break through the $ 8,000 per ton mark. The main reason is, as it expected, there will be 130,000 tons of supply gap in 2018, will support further higher copper prices.

At the same time, Goldman Sachs expects China's copper demand in 2017 to grow by 3.1%, and the average growth rate between 2017 and 2022 will be 1.8%.

The main copper rose to CNY56140 / ton in August this year, a four-year high. As an affect of copper and brass costs increase, the prices of brass products go up incredibly, for China brass valves for brass ball valves, brass gate valves, brass check valves, brass angle valves, brass radiator valves, brass fittings.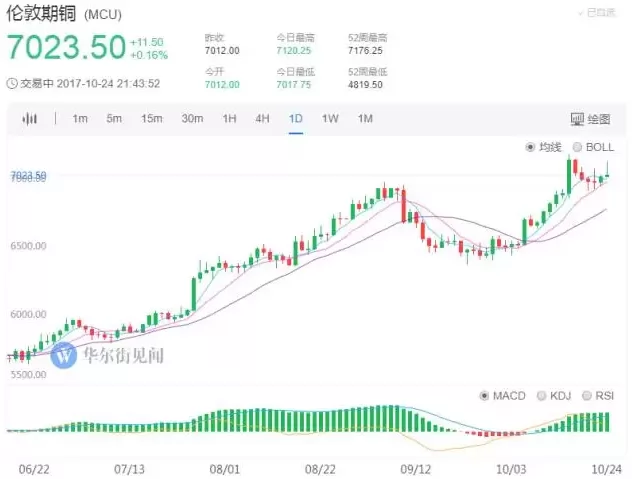 LME copper prices is also the same rising this year, stood USD 7,000/ton dollars / ton mark.